View all posts
Back to School Fair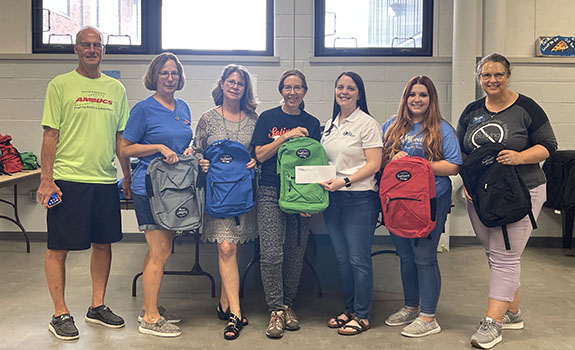 The Bank of Tescott loves helping our communities. This year the staff raised money to assist with the Saline County Back to School Fair, now in its 25th year, is a community-wide event uniting nonprofits, civic organizations, churches, businesses, and educationally focused philanthropists in Saline County.
The collaborative effort with the community, businesses, and civic organizations is to give students living in Saline County or going to school in Saline County the supplies and resources to start the school year off right. Students who qualify for free or reduced lunches are eligible for the colorful backpacks and supplies.
This year's goal is to help 800 students in grades K-8 with basic school supplies during the free, one-day event.
The fair portion of the event features information about after-school programs, tips for parents to get involved in their children's education, and community resources for children and families. An average of 30 nonprofits participate each year. The event also features dental screenings or vitamins for your teeth and school and sports physicals for children K-12, thanks to Salina Family Health Care Center.
The event is possible thanks to local support!